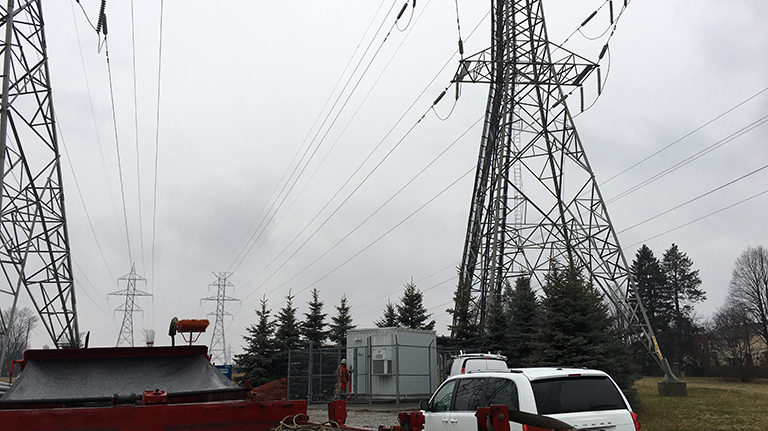 28 May

Bell Mobility: A Shared Plan

Bell Mobility is a Canadian LTE and HSPA+ based wireless provider and the division of Bell Canada which sells wireless services across Canada. So, when posed with a very challenging electrical grounding issue, they decided to approached SAE Inc. to perform electrical grounding studies on 10 transmission sites that were located on Hydro One power line towers.

The sites in question, were quite unique and posed great challenges, as they house a radio equipment shelter with an electrical service supplied from the local low voltage distribution that were also attached to antennas mounted on towers carrying high voltage power lines. More specifically, the first challenge was to provide a safe grounding solution for the radio equipment facility in the event of a ground fault on the high voltage tower resulting in a high ground potential rise and touch and step voltage hazards. The second challenge was to prevent a high voltage transfer from the high voltage tower to the local electrical distribution in the event of a ground fault on the high voltage tower.

Upon extensive discussions regarding grounding design and implementation held between SAE, Bell Mobility, and Hydro One it was determined that a revised grounding design was required. SAE subsequently developed site-specific grounding designs utilizing grounding grids and ground wells enhanced with Conducrete® together with high resistivity finished grade surface treatments and isolation transformers. The designs were reviewed on a site by site basis by Hydro One and approved. Grounding systems on sites with high voltage power line right-of-ways in both Mississauga and Etobicoke, Ontario have since been constructed.