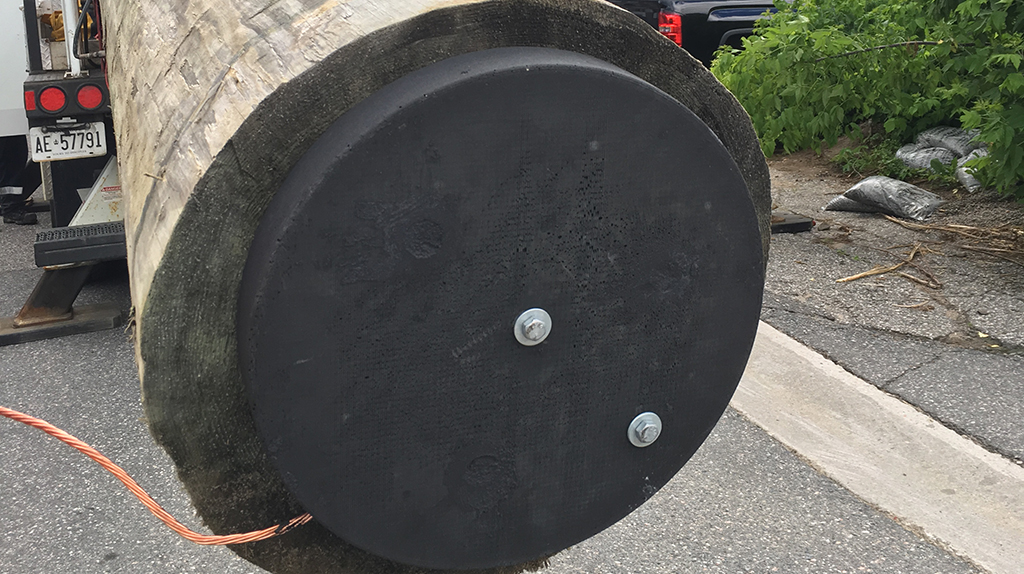 15 Mar

ConduDisc®: A Ground Electrode that Lasts

SAE Inc. has developed an innovative grounding plate — ConduDisc®, that reduces grounding installation costs while significantly extending the grounding system life. ConduDisc® provides installers working in high resistivity and/or mountainous areas with a solution that eliminates extra costs involved with industry standard ground rod installations. ConduDisc® also provides installers working in dense urban areas with an efficient solution as required installation space is maintained within the utility pole excavation.

Manufactured with conductive carbonaceous polymeric mold material encapsulating a steel plate, ConduDisc® mounts to the bottom of a utility pole or perimeter of a transformer pad and significantly outlasts competitive electrodes by reducing corrosion by up to 99.9%. This solution is currently being deployed on utility poles and transformer pads that require reliable and longer lasting grounding solutions. Due to ease of installation, a ConduDisc® placed at each pole is more cost-effective than ground rods, saving the utility both time and money while improving grounding and surge dissipation characteristics during fault conditions — as the current has multiple paths to ground between substations. ConduDisc® adheres to industry codes and standards and can be provided with any conductor size to suit the needs of the utility.

For more information click here.