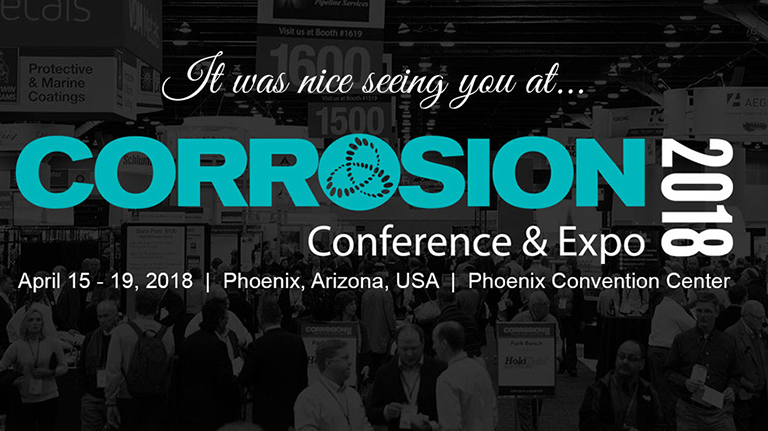 30 Apr

CORROSION 2018: Comes to a close!

Thank you to everyone that joined us at CORROSION 2018! We are pleased to be able to provide our customers with quality cathodic prevention products and services. Also, a special thank you to ACCI for co-sponsoring and hosting an exceptional off-site event, it was great networking with both some familiar and fresh faces.

We look forward to seeing everyone in 2019!