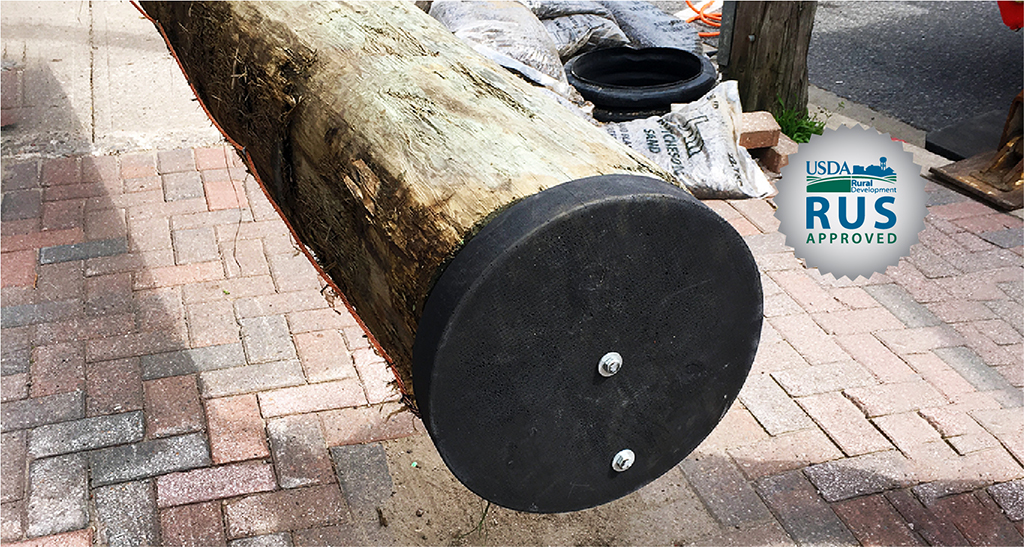 10 Feb

SAE's ConduDisc® Now RUS Approved!

SAE Inc. (SAE), a leading manufacturer of innovative grounding solutions, is pleased to announce that our ConduDisc® Utility Pole Ground Plate has been approved by the USDA's Rural Utilities Service (RUS). With the RUS approval, rural utilities now have greater access to the ConduDisc®, which will dramatically improve the performance and longevity of their utility pole grounding systems. Read the official notification of acceptance here.

The ConduDisc® is manufactured using a conductive, water impermeable polymeric, molded material that encapsulates a galvanized steel plate; ConduDisc® virtually eliminates electrode corrosion. Unlike traditional ground rods, the ConduDisc® is easy to install, requires no additional locates or ongoing maintenance, ensures personnel safety and lasts the life of the utility pole. In November 2018, Hydro One awarded SAE Inc. with a vendor contract to manufacture and supply SAE's ConduDisc®. To view the full press release on the vendor agreement, please click here.

About Rural Utilities Service (RUS)

USDA's Rural Utilities Service (RUS) provides much-needed infrastructure or infrastructure improvements to rural communities. These include water and waste treatment, electric power and telecommunications services. All of these services help to expand economic opportunities and improve the quality of life for rural residents. Under the authority of the Rural Electrification Act of 1936, the Rural Utilities Service provides loans and loan guarantees that finance the construction of electric distribution, transmission, and generation facilities, including system improvements and replacements required to furnish and improve electric service in rural areas, as well as demand side management, energy conservation programs, and on-grid and off-grid renewable energy systems. Participating organizations are only allowed to purchase products from the RUS approved listing.