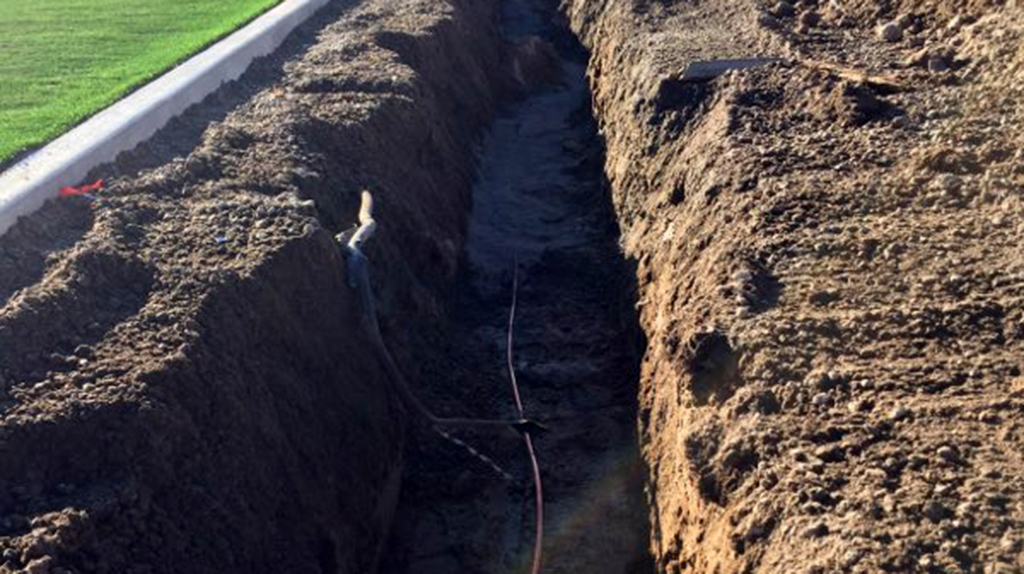 25 Feb

Taking Charge: SAE's Grounding Relocation Project

Without proper grounding, personnel and the general public are at higher risk of shock or electrocution and electrical equipment is at risk of malfunction and irreparable damage from voltage and current surges. It is a fact that lightning and power system ground faults will find a path to ground. The only question is what path the energy will follow.

In accordance with the purchase order from Davan Group of Puslinch, Ontario, SAE Inc. provided the material and installation of the grounding system relocation of approximately 118 meters of the enhanced, horizontal grounding system for the transformer substation for Nipissing University, 100 College Drive, North Bay, Ontario. The relocation installation was carried out in accordance with the Ground Relocation Design Report.

Forces from Davan Group excavated the trenching for the grounding relocation. On October 18, 2017, SAE Inc. installed the 4/0 bare copper wire and Conducrete® enhancement, all in accordance with design. Subsequent to the copper wire and Conducrete® installation, forces from the Davan Group backfilled the trench, completing the work for grounding relocation.

In turn, the installation of this grounding system ensured the transformer and surround land met acceptable touch and step voltage requirements for the safety of Nipissing College students, faculty and visitors.

For the Grounding System Relocation Drawing showing the grounding relocation plus the installation detail for the enhanced, horizontal grounding here.